Option Function
Needle Shape Particle Measurement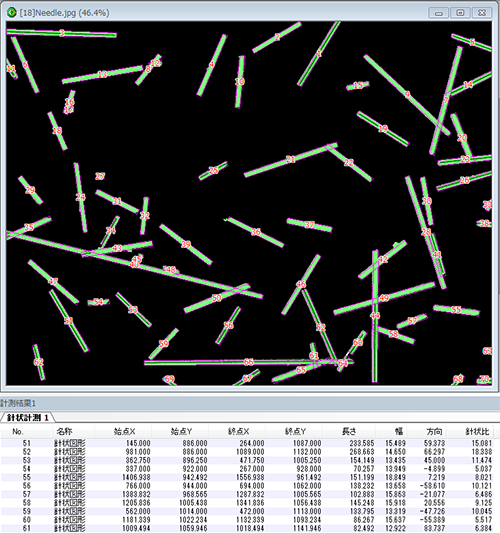 This function individually separates needle shape particles and counts the number and length of the particles even if they are overlapping.
Sample Movie
Grain Boundary Measurement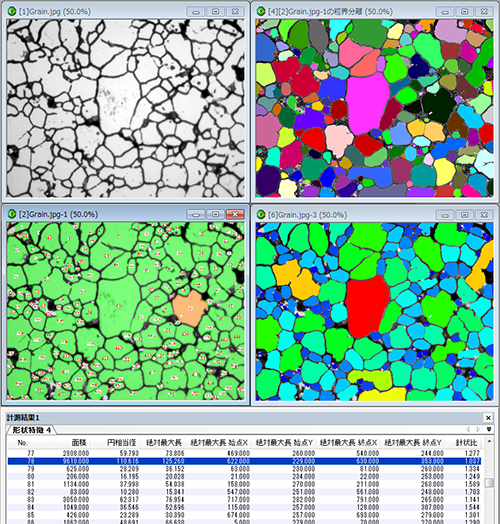 This function enables separation of grain boundaries in metal structures.
This function analyzes grain images that ordinary grain analysis cannot measure.
Sample Movie
Roughness(Line/Surface)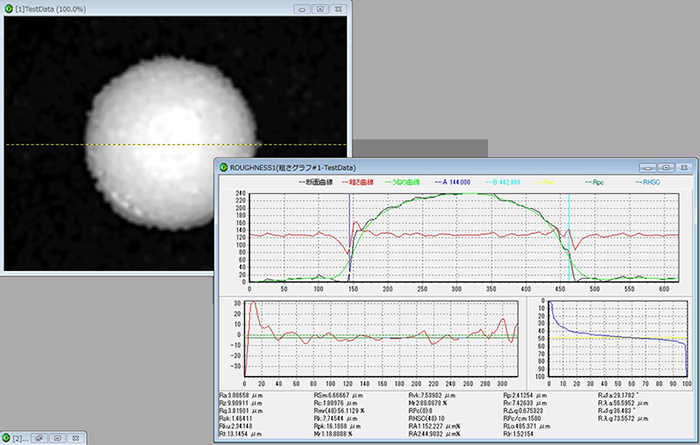 Measurement of line and surface roughness (*1)can be carried out using the obtained 3D data.
(*1) Ra/Rz/q/Rmr based on B0601 of JIS 2001
*3D data for analysis must be in a compatible maker's format.

Electrical XY-stage Control

Coordination with automatic processing enables screening of a large sample.
It can create 2D connected images with high rates of both -speed and precisione.
*Please contact us information about compatible stages.
Z-Focus

The Z control option provides high- accuracy measurement for sample which have a certain amount of height.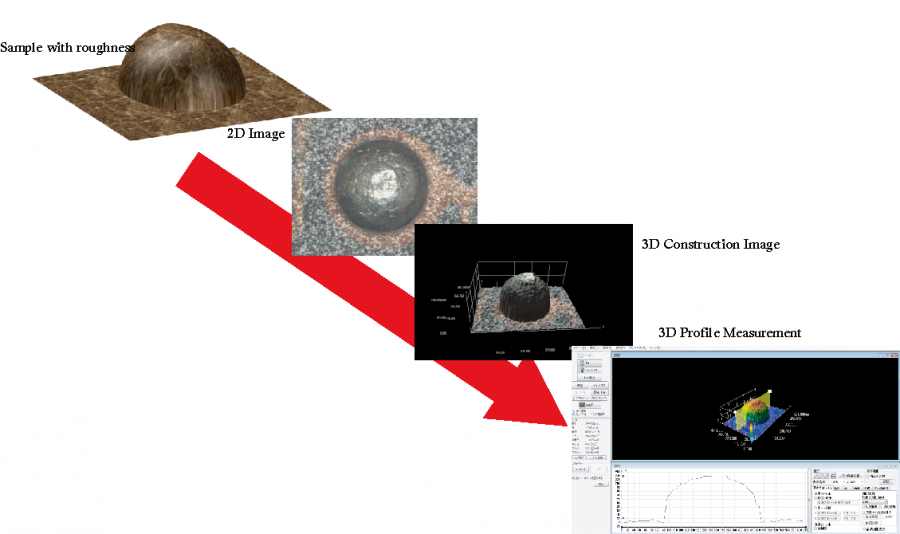 Sophisticated 3D profile measurement with simple operation

Panoramic 3D images can be created using an electrical XYZ stage.
Please contact us for information about compatible electrical stages.
Various 3D measurement tools (volume and surface area) are included.
Executing 3D profile measurement is a simple operation, and specialized analysis such as roughness is available.