WinROOF2021 Features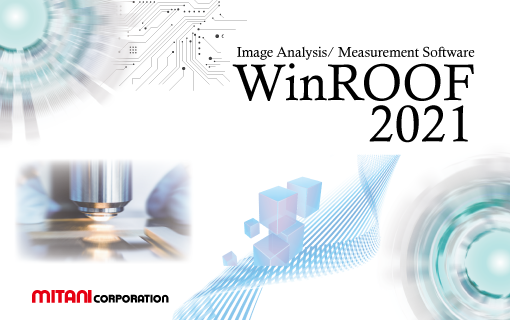 The WinROOF2021 lineup is broadly divided into two models,"WinROOF2021 Standard" and "WinROOF2021 Lite". "WinROOF2021 Standard" can be widely used for image analysis including Binarization, and features automatic processing by Macro function. On the other hand, "WinROOF2021 Lite" specializes in the manual image measurement and camera integration functions such as focus composition.
In addition, an option module that can be used matched to the application for each user is available, to enable functions to be added according to the various methods of use.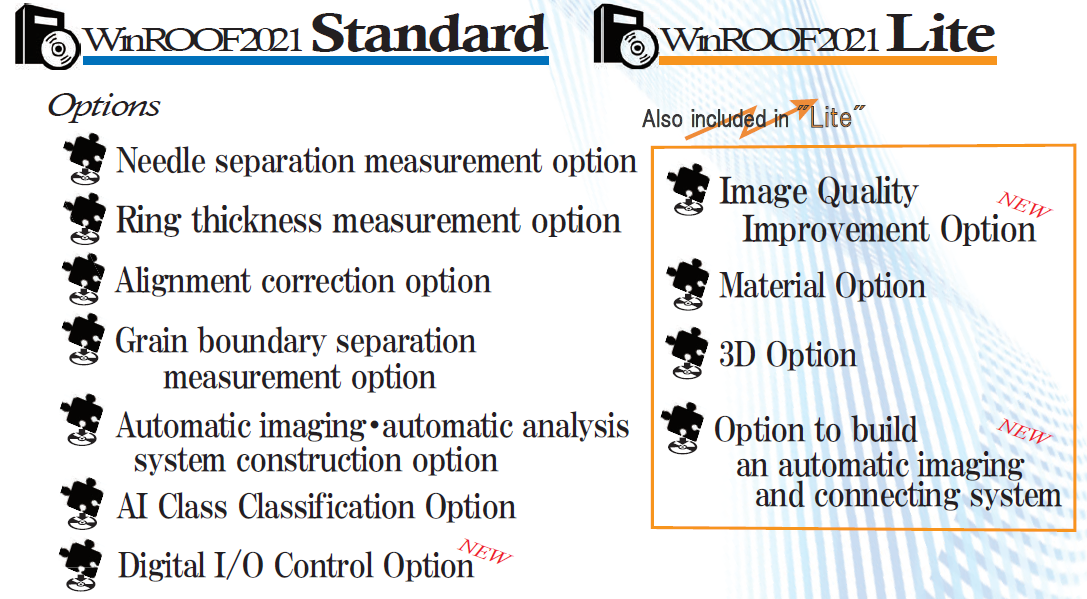 Expansive collection of measurement tools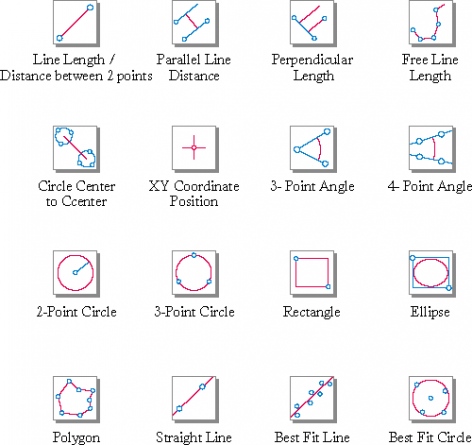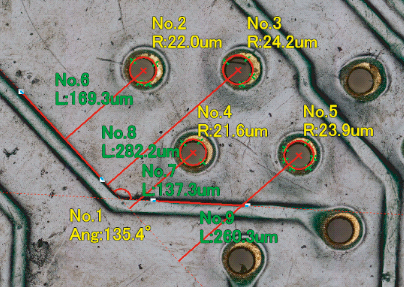 The coordinate setting tool enables measurement with the work coordinate system. These tools are useful when measuring line lengths, the angles, numbers, circles, rectangles, and the polygons. addition, the system also features tools for measuring ambiguous circles or lines.
Measurement assistance function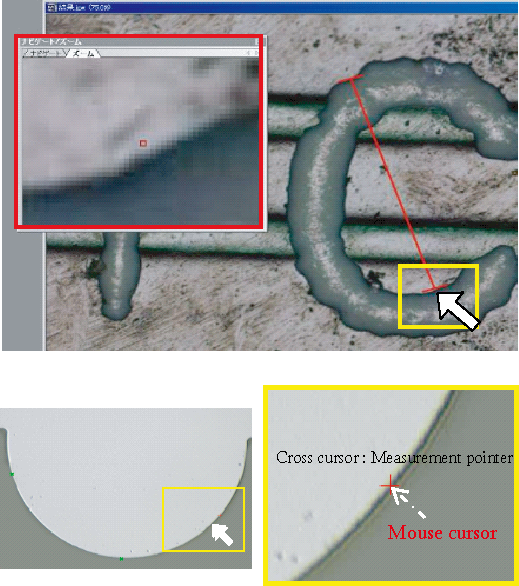 You can magnify and display the place where the mouse cursor is pointings when specifying the measuring point. The scroll button on a mouse can also be used to magnify the image This feature reduces misclicking errors and provides more accurate measurement. Adjust ing the magnification and grid display is also helpful for measurement operations.





This function the human error and provides accurate measurement. If you bring the mouse cursor close to the edge,; the measuring pointer is automatically moved flush with the edge.
Camera Controls&Scale Settings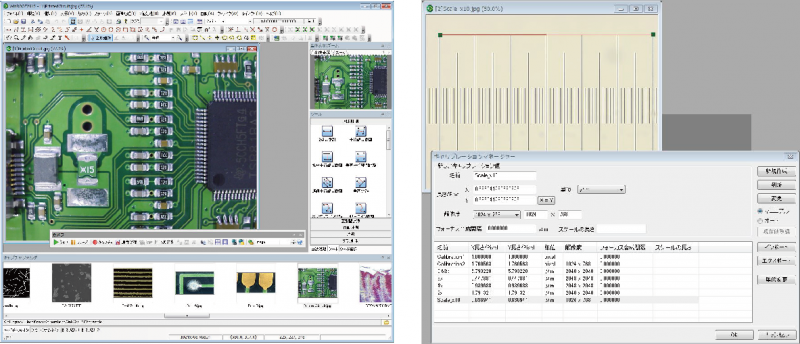 The Camera Controls function automatically saves images and creates a database.
*Please contact us for compatible camera models.
Comment input prevents a selection mistake when several input devices are installed.
Removal of Halation / HDR Composition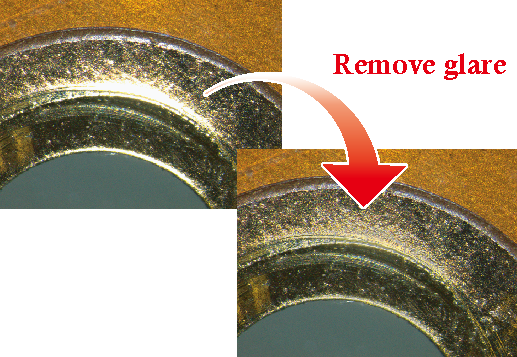 Our proprietary image processing technologies reduces the light reflected in the image while maintaining high image quality.
This function adjusts illumination and camera exposure immediately with simple operations.
*Please contact us for information about compatible devices.
Focus Composition
This function provides depth when an image is out of focus due to high magnification.
Can easily produce a focused image by simply turning a microscopic focus adjustment dial.
*Please contact us for information about compatible devices.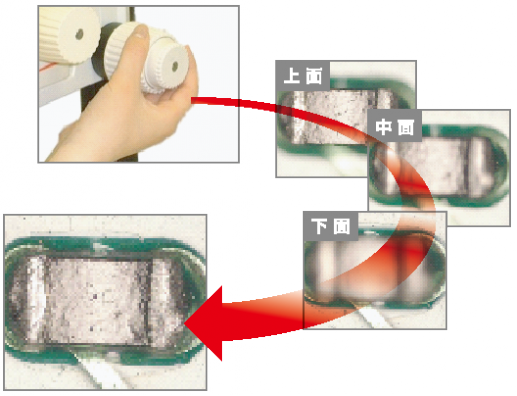 Image Tiling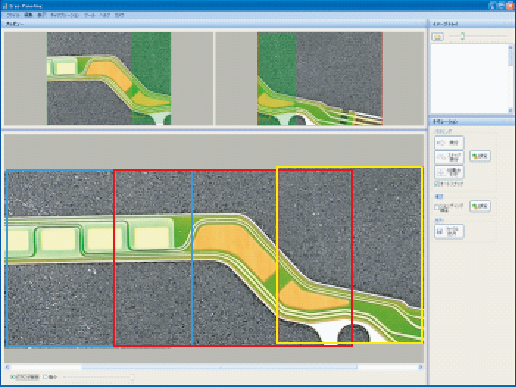 This function automatically recognizes patterns in overlap width, allowing anyone to easily create a tiling image. There are no settings for the number of tiled images used for the length and width, and the use of automatic seam erasing, glare removal shading correction, and other functions improves pasting position accuracy.