Details of ContamiAnalyzer functions
Using the image analysis expertise we have built up through the development of our WinROOF image analysis software, this software automatically measures the applicable particles for your purposes.
High-speed inspection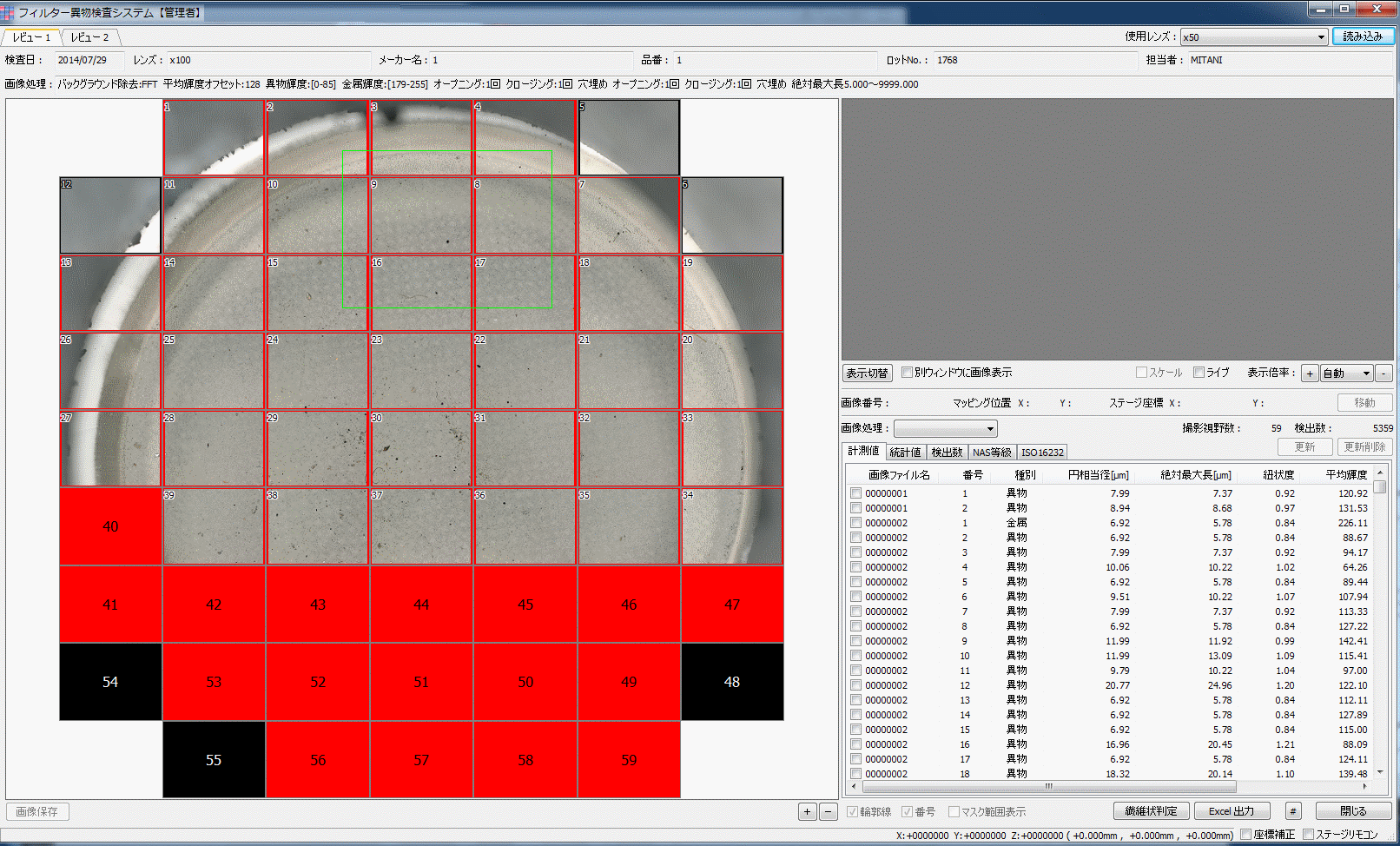 By carrying out photography processing and image processing in a multi-threaded manner, we have achieved high speed operation. For example, the software can complete scan processing for a φ47mm membrane filter in about 1 minute.
Automatic correction for lighting irregularities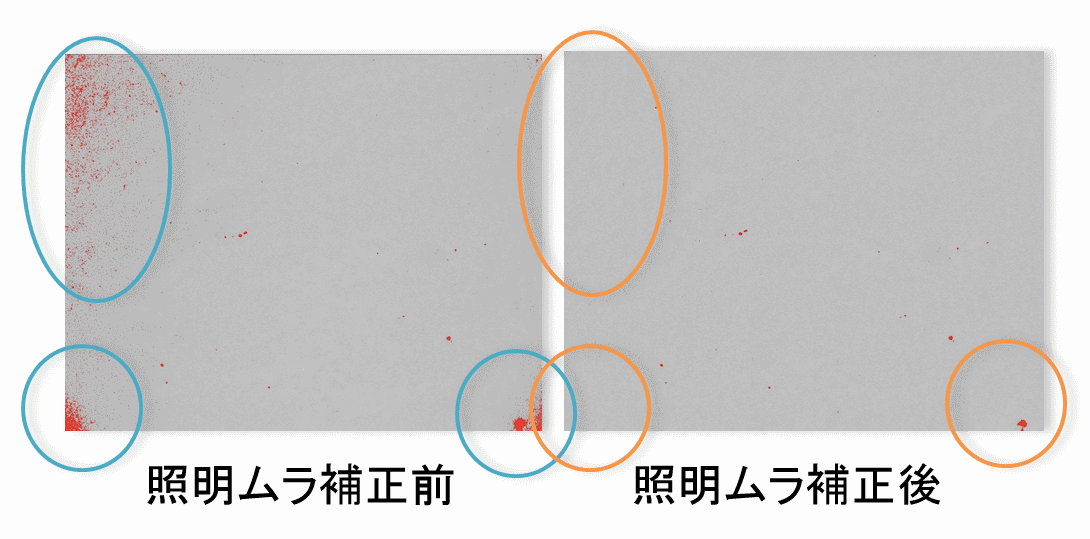 The software features a lighting irregularity removal system for eliminating lighting problems resulting from factors such as the shooting environment and lens aberrations to ensure accurate inspection results. Also, even if there are slight changes in brightness of external lighting and other factors, the inspection process will remain stable through the auto-correction function.
Review function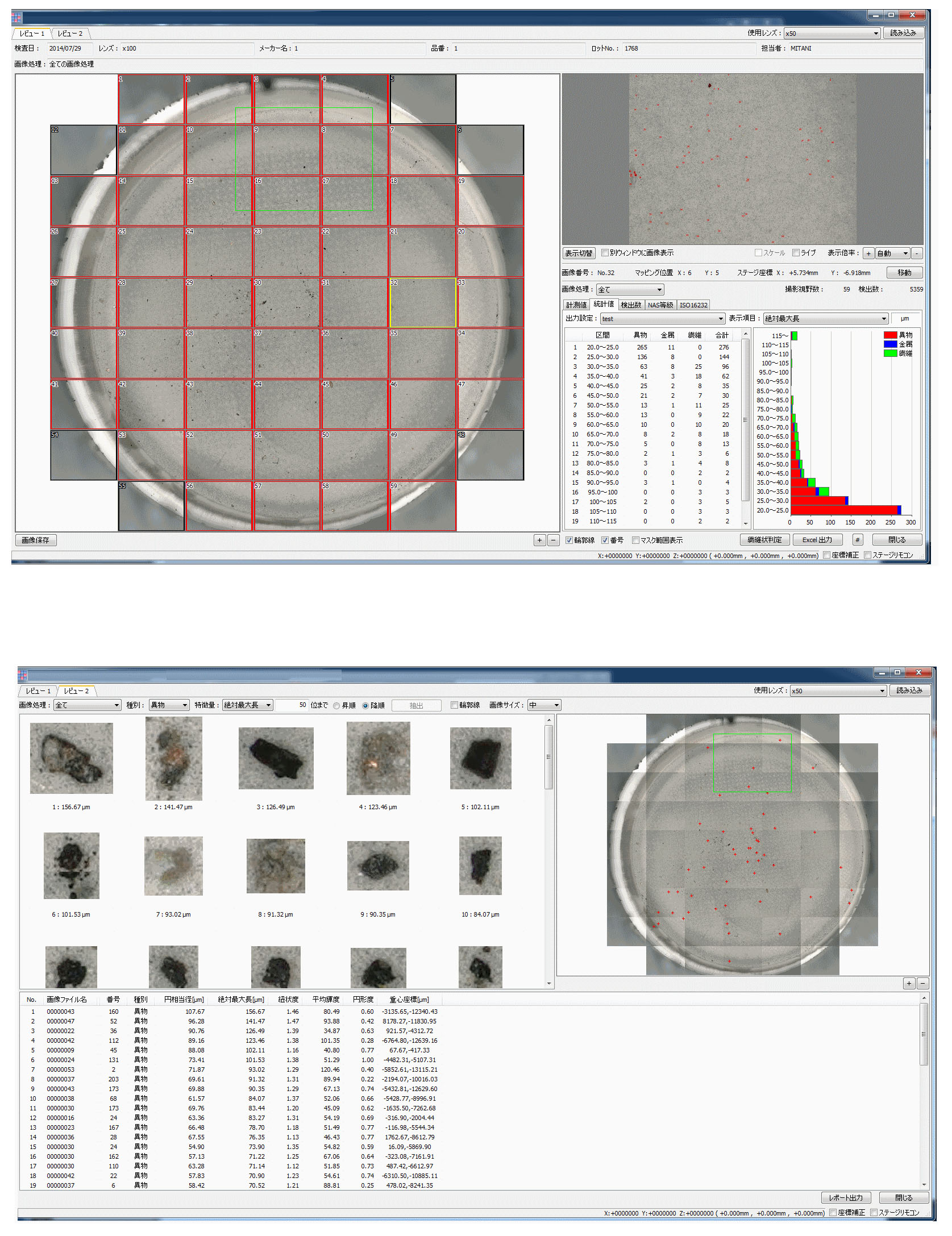 This function conducts a mapping process for screened items' inspection results, enabling users to check this map against a list of particles. By selecting the map or a detected particle, you can automatically move the electronic stage to the position of the foreign material, enabling observation at a higher magnification after inspection, or detailed investigation of a single particle. This feature can be applied to a variety of uses.
Contamination confirmation and editing operations after measurements are completed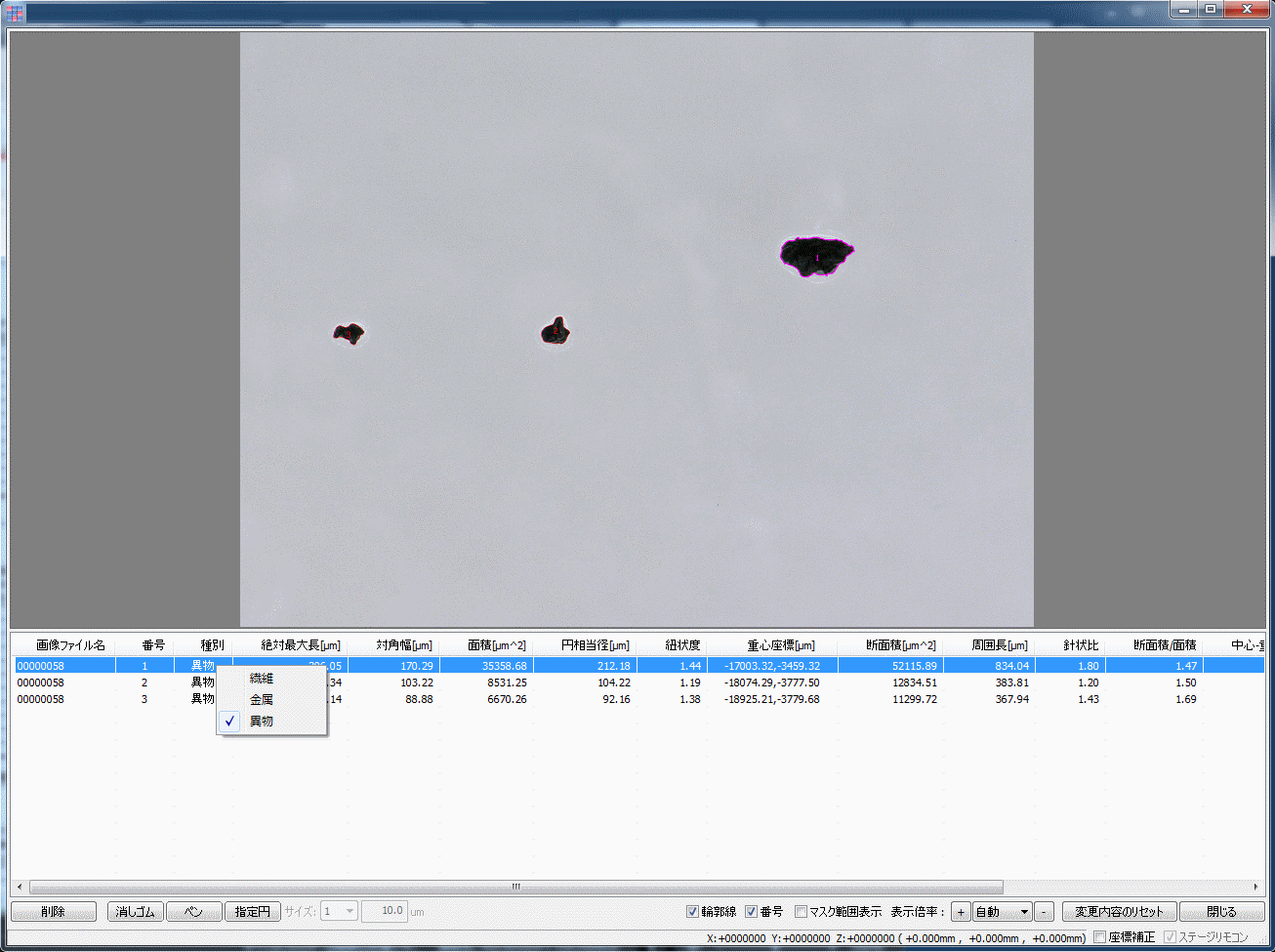 Measurement data items can be accessed individually. Depending on the characteristics of the foreign materials detected, they can be classified into the following categories: foreign materials, metal foreign materials, and fibers. You can also confirm inspection results and edit them by carrying out processes such as eliminating materials detected that differ from the applicable foreign materials for the testing.
Export inspection results to Excel

Inspection results can be output to an Excel file. Particle information, measurement information, and other data is exported so you can manage the results.
Reports that meet the standards of ISO16232 cleanliness evaluations can also be output with this function.