Contamination analysis and automatic screening system
The ContamiAnalyzer is a system that uses image processing to detect fine particles that are usually unidentifiable without a microscope or digital microscope, and automatically analyzes the particle size and makes a pass or fail judgment. Due to its compatibility with a variety of objects such as membrane filters and wafers, this system provides simple and high precision routine quality checks to our customers.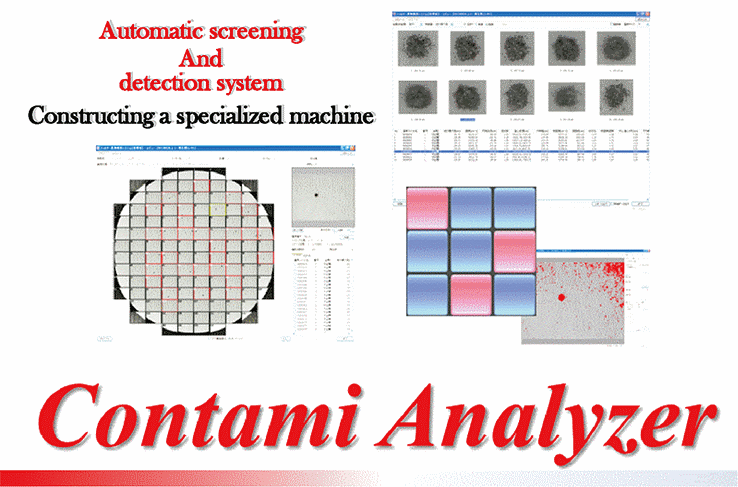 Major clients who use this service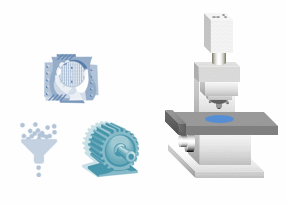 Demand for cleanliness inspection systems is increasing year by year, and contamination inspection plays an important role at manufacturing sites and in the manufacturing industry as a whole. The ContamiAnalyzer system is used in a variety of industries such as semiconductors (detecting foreign materials in glass substrates), chemicals (inspecting for residue on filters after filtration operations), and automobiles (inspection of membrane filters for use in washing operations for parts).
High-precision automatic inspection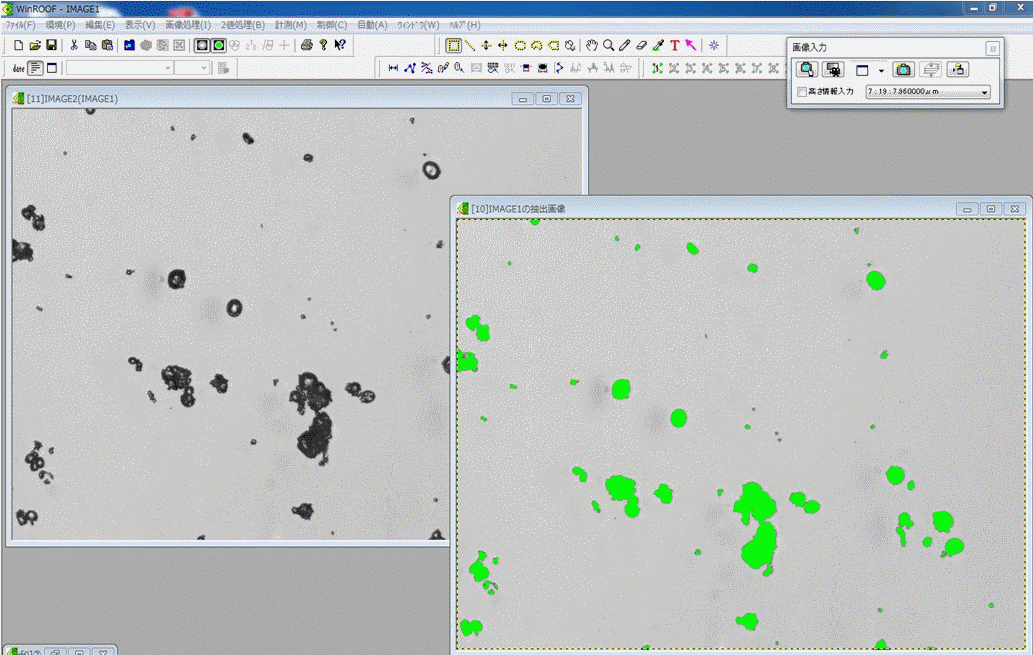 Using a module of the bestselling image analysis software, WinROOF, this system detects only the necessary particles, resulting in reliable inspection results. Through automation, mistakes caused by human error can be reduced, and the system is also effective for reducing the burden on workers. Customers considering initiatives in these areas, please consult with us.
Providing suggestions for optional imaging methods
Choose an appropriate shooting method for various compatible equipment, such as optical microscopes, digital microscopes, stereo microscopes, and macro lenses. Also, as an independent software vendor, we can create software that is compatible with products created by a wide variety of manufacturers. We can also provide suggestions for low-cost system architecture to pair with optics you currently use.